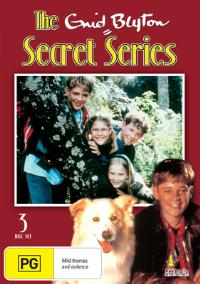 Cloud 9's television series The Enid Blyton Secret Series has just been released on DVD in Australia and is available through the ABC stores and all good DVD outlets.
Lovingly adapted for modern audiences, this series comprises 5 'books' turned into movies and follows the incredible adventures of Jack, Peggy, Mike and Laura as they delve through the secrets of a mysterious castle, a lost civilisation, tackle the secret plans of a mad scientist and so much more.
Packed full of action and humour (as well as heart) The Enid Blyton Secret Series is classic storytelling and entertainment for all generations.
For fans of The Tribe, the series stars Danny James (ZOOT) as 'Jack' and Jennyfer Jewell (ELLIE) as 'Laura' in the leading roles.
The series can be ordered direct from Umbrella Entertainment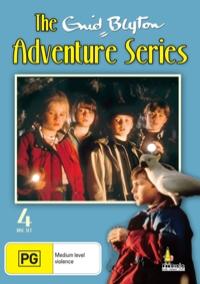 For more information about the series, check out The Enid Blyton Secret Series pages on Cloud 9's website 
ALSO available on DVD in Australia, Cloud 9's television series The Enid Blyton Adventure Series – order direct from Umbrella Entertainment  or check out The Enid Blyton Adventure Series on Cloud 9's website