Where can I buy the book?
Information on the German Language Edition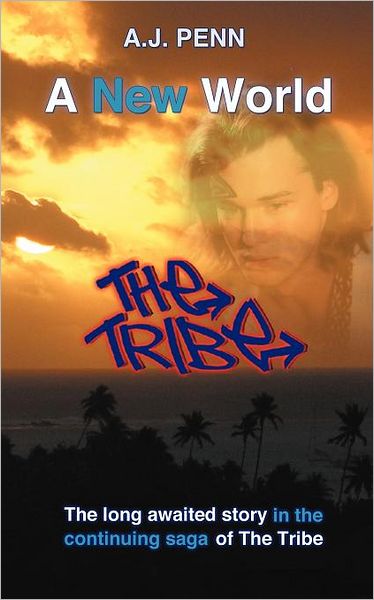 The Tribe: A New World is the first in a series of eagerly awaited official 'canon' novels which feature pre-virus and post-virus stories.
The novel picks up the story of 'The Tribe' immediately after series 5 of the television series and continues the official storyline of the Mall Rats and other Tribes as they try to build a new world in their own image.
Based upon the cult television series, 'The Tribe'.  Forced to flee the city in their homeland – along with abandoning their dream of building a better world from the ashes of the old – the Mall Rats embark upon a perilous journey of discovery into the unknown. Cast adrift, few could have foreseen the dangers that lay in store. What is the secret surrounding the Jzhao Li? Will they unravel the mysteries of The Collective? Let alone overcome the many challenges and obstacles they encounter as they battle the forces of mother nature, unexpected adversaries, and at times, even themselves? Above all, can they build a new world in their own images – by keeping their dream alive?
Book Details: 
Title: The Tribe A New World
Author: A. J. Penn
ISBN-13: (paperback edition): 9780473199388
Published by: Cumulus Publishing Limited
Publication Date: 25 November 2011
Pages: 402
German Edition:

The Tribe: A New World has also been translated into the German language! For more information on "The Tribe: Eine neue Welt", please click here.
Where can I buy the book?
You can order a paperback copy of the book direct from Tribeworld.
Your nearest or local book shop should also be able to order the book for you (if they don't have any in stock) with the ISBN number 9780473199388
eBooks:
The Tribe: A New World is also available as a downloadable eBook from various websites, including:-
Amazon's Kindle: Kindle edition on Amazon.com | Kindle edition on Amazon.co.uk | Kindle edition on Amazon.de | Kindle edition on Amazon.fr | Kindle edition on Amazon.es |

Apple's iTunes/iBooks: iTunes edition on Apple.com | iTunes edition on Apple.com.au | iTunes edition on Apple.co.uk | iTunes edition on Apple.de | iTunes edition on Apple.fr |

Google's Google play: The Tribe: A New World on Google play |
Other retail and online outlets which stock 'The Tribe: A New World':
The book is also available as a paperback in a wide range of retail and online outlets including (this list is being updated all the time):
Amazon – The Tribe A New World 
Barnes and Noble – The Tribe: A New World
Alibris.com – The Tribe: A New World
Booktopia.com.au (Australia) – The Tribe: A New World
Superbookshop.net – The Tribe: A New World
The Nile.com.au (Australia) – The Tribe: A New World
Fishpond.com.au (Australia) – The Tribe: A New World
Fishpond.co.nz (New Zealand) – The Tribe: A New World
Adlibris.com (Scandinavia) – The Tribe: A New World
PreisRobotor.de – The Tribe: A New World 
BetterWorldBooks.com – The Tribe: A New World
Capris.no (Norway) – The Tribe: A New World
Deastore.com – The Tribe A New World
WH SMith (UK) – The Tribe: A New World
Boone Bridge Books – The Tribe A New World 
Books a Million.com – The Tribe A New World
Tanum.no (Norway) – The Tribe: A New World
Lovely Books.de (Germany) – The Tribe: A New World