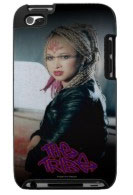 The Tribe TV Series Custom Shop is now open with a range of  official licensed Tribe gear and goodies including Tribe mugs, t-shirts, mousepads, postcards, hoodies, bags, posters, smart phone cases, and much more!
Most of the items are customisable and you can choose from exclusive official images and designs covering all five series of The Tribe (and representing Tribe characters, logos and symbols, group shots, and phrases).  Pick your favourite colour t-shirt or hat… choose the size of the poster you like… select your size, colour and style of mug.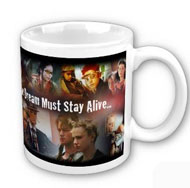 Most items can also be personalised too.  You can add some text to an item – it could be your name, the name of someone who a Tribe gift is for… or why not put a favourite phrase, motto or quote from The Tribe on your item?
So whether you feel like a mug celebrating the Mall Rats… a Chosen themed hoodie, or a Techno t-shirt to use at night as Techno pyjamas… there are so many options and you can create something really unique and personal.
To Visit The Tribe Custom Shop: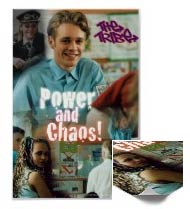 For shopping in the USA and worldwide*: visit www.zazzle.com/thetribeofficial (*for those outside the USA, it is still possible to  browse and order from The Tribe's custom shop in the USA.  Please note though the orders would be made in and shipped from the USA so it may take a little longer for orders to reach you and cost more for postage than it would be compared to ordering from your local store.  All Items on the www.zazzle.com/thetribeofficial store are listed in US dollars).
For shopping in other countries (using local currencies):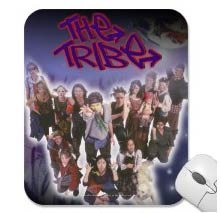 UK visit www.zazzle.co.uk/thetribeofficial
Deutschland visit www.zazzle.de/thetribeofficial
Australia visit www.zazzle.com.au/thetribeofficial
España visit www.zazzle.es/thetribeofficial
France visit www.zazzle.fr/thetribeofficial
Sverige visit www.zazzle.fr/thetribeofficial
Nederland visit www.zazzle.nl/thetribeofficial
Belgium visit www.zazzle.be/thetribeofficial
New Zealand visit www.zazzle.co.nz/thetribeofficial
Please note for now, not all the same items may be available on local stores compared to  the Tribe USA store (this is because at the moment most items are made in the USA so there is a greater selection of items from orders made to the USA store).
Look into the future
We hope you enjoy the new Tribe Custom Shop and have fun customizing and personalizing the Tribe official images and designs!  In the future, seasonal items will be added to the store (at Christmas, etc) to check out.  Keep the dream alive…