| | |
| --- | --- |
| Interview: Beth Allen (Amber) | |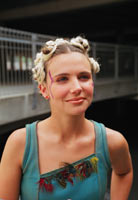 I SIMPLY REMEMBER MY FAVOURITE THINGS AND THEN I DON'T FEEL SO BAD
TW: Food?
Beth. – Chocolate. Anything chocolate.
TW: Drink?
Beth. – Diet Coke and Champagne
TW: Type of music?
Beth. – Coldplay, David Gray, Gomez
TW: Song?
Beth. – 'Thinking About You' – Radiohead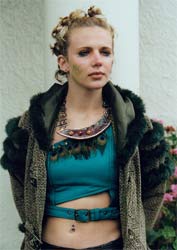 TW: Movie?
Beth. – I just saw Amelie, and loved it
TW: Book?
Beth. – Winnie the Pooh
TW: Sport?
Beth. – Gymnastics. It always looks so unnatural they it justifies my own laziness.
TW: Hobbie?
Beth. – Sleeping in
TW: Person?
Beth. – My Boy
TW: Actor?
Beth. – Cate Blanchett
TW: Musician?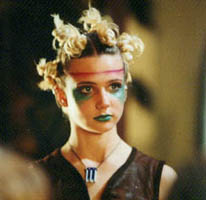 Beth. – Christ Martin, Bob Dylan, David Gray
TW: Weather?
Beth. – Sun, sun SUN!!
TW: City?
Beth. – I quite like Auckland. I live there, after all!
TW: Country?
Beth. – This one.
TW: Holiday spot?
Beth. – My beach house
TW: Place to be on my own?
Beth. – When I'm driving