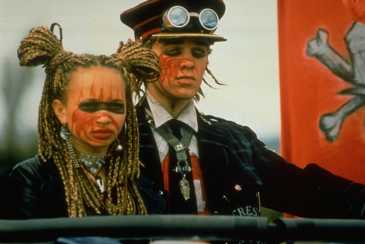 The Tribe in America!
The Tribe series has gone into syndication in America! This means that the series is going directly to local stations for broadcast. The series is now screening all over America. Click here to visit the new website and find out which station is broadcasting near you! The USA site is full of series 1 information – http://www.thetribe.tv
There is also a brand new Tribe Fanclub! With lots of exclusive information for fanclub members!
** A dedicated member's area of the website (full of exclusive details about the cast and the show!) You'll have to join to log in!
** A dedicated member's only area of the bulletin board – a password will be required to enter
** Exclusive competitions for fan club members only – which means exclusive prizes too!
** A quarterly newsletter
** Advance news of special events and merchandise
** A 10% discount on Tribe Merchandise
** Exclusive chats with the cast member's in the fan club member's only section of the Bulletin Board
** Exclusive auctions for fan club members to buy props, costumes and memorabilia from the show
** Access to unique merchandise not available anywhere else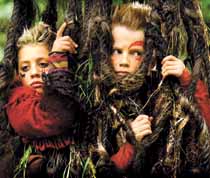 The New Tomorrow
Cloud 9's latest series The New Tomorrow is screening in Australia and the United Kingdom and there's lots of great feedback from the viewers!
You can catch The New Tomorrow on Seven in Australia every Saturday from 11.00-12.00pm and on FIVE in the UK every Sunday at 11.05am! Don't miss it!
Visit the official website and find out about this fantastic new series! http://www.thenewtomorrow.net