The Tribe in America!
The Tribe series is going into syndication in America! This means that the series will be going directly to local stations for broadcast. The series will premier on September 3rd! The countdown is on and we hope to have news shortly about where you'll be able to catch your favourite show!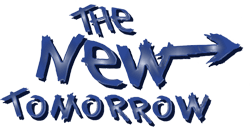 The New Tomorrow – Shooting Continues!
Last week all the cast and their families and the crew gathered together to watch the first two episodes. The screening was held in a theatre on a huge screen and everyone loved it! There was lots of cheering for each of the cast and everyone had a great time!
We also had a couple of Tribe fans visit the studios for a tour. One was from Germany and the other from Essex in the UK. They got a sneak peak of the filming and the behind the scenes action!
The Tribe sequel will be available for transmission around October 2005. The series is currently scheduled to air around that time on Channel FIVE in the UK and Network Seven in Australia. Look out for more news on The New Tomorrow soon!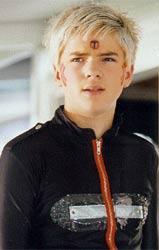 Cast Birthdays!
Sarah Major (Patsy) celebrates her 17th birthday today! We hope she has a great day! You can send your birthday wishes tosarahmajor@entercloud9.com
There's another cast birthday today – Dan Weekes (Ved) turns 18 today. We're sure he'll have a fantastic birthday! You can send your birthday wishes to danweekes@entercloud9.com.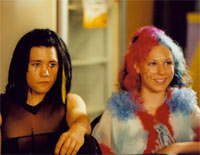 New German Tribe Book!
There's another German Tribe Book in the making!
Book 13 – Lex : Heart on Fire follows Lex from the beginning where Ryan, Zandra and himself arrived at the mall. His advances on Zandra, Taisan, and the sad death and disappearance of them both.
Eventually Lex finds love a third time with Siva but again his love is taken away. Follow Lex through his rollercoaster life and see where he ends up…