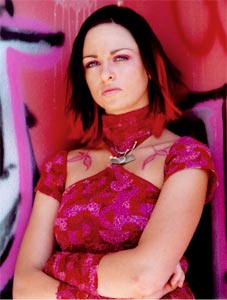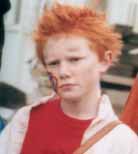 The New Year!
It's a brand new year and things are going to hot up this year with new projects including "A New Tomorrow" and "Scoobs". We'll have more news for you on these soon as well as other news that we're sure you'll be excited to hear about!
Cast Birthdays!
Laura Wilson celebrates her birthday on January 1st and this year she turned 22! James Ordish also celebrates his birthday this week on January 8th and he's turning 15. You can send birthday wishes to laurawilson@entercloud9.com andjamesordish@entercloud9.com.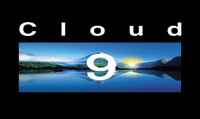 News from Cloud 9 – A New Tomorrow
Cloud 9 is in the final stages of signing off on a new format, The New Tomorrow. This is a sequel to Cloud 9's successful franchise of The Tribe which has evolved into a cult hit series around the world with over 260 episodes being shot. Scripting has already begun on the sequel which is scheduled to comprise of 26 x 30 minute episodes and to be broadcast from September 2005. Location scouting will soon occur throughout New Zealand.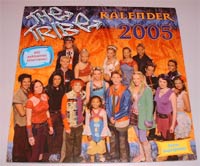 Tribe Calendar
The Tribe Calendar is now in stores! The German Tribe Calendar for 2005 is available in all good book stores and kiosks throughout Germany, Austria and German speaking Switzerland.
Look out for competitions in the new year where you could win a copy!