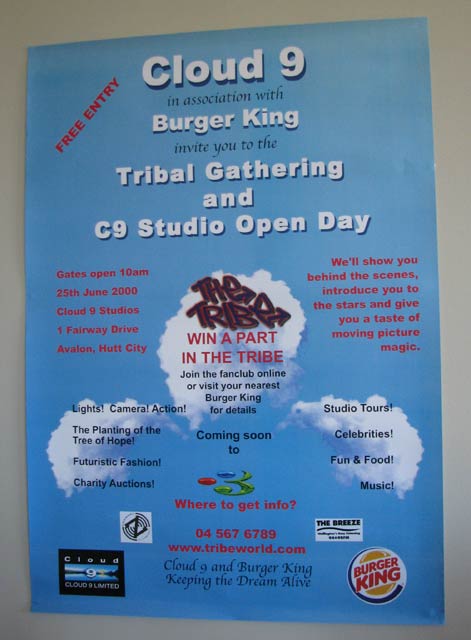 Tribe poster 3
An extremely rare poster made for The Tribe/Cloud 9 Open Day on 25th June 2000 which was held at Cloud 9 Studios, New Zealand, production home of The Tribe.
This has never been available before and is the perfect addition to a collection for any true Tribe/Cloud 9 collector/ aficionado!
Price in New Zealand Dollars: (was $19.95 NZD now on sale at $17.95NZD).