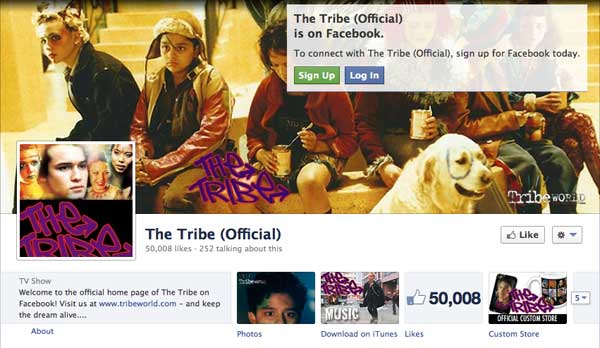 The Tribe's official Facebook page has just passed 50,000 members – and to celebrate the occasion, there will be a special online Gathering held.
Launched in 2011, the official page for The Tribe passed 20,000 members later that year and a 10 hour long online marathon Tribal event took place, attended by fans from over 60 countries worldwide and including fun games, competitions, and live appearances by special guests.
Details of the 50,000 celebration event will be announced later but for now, a big thank you to all the fans who have joined the page to date and become part of The Tribe on Facebook.