Happy Valentines Day!
Valentine's Day is celebrated around the world as a special day to show the people you love, just how much you love them! We hope you all have a fantastic Valentine's Day however you choose to celebrate!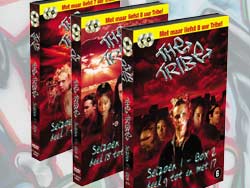 The Tribe DVD in The Netherlands
April and May are exciting months in The Netherlands and Belgium, because Season 1 of The Tribe will be released on DVD!
Every two weeks a box containing 2 double sided discs will be released. There will also be games, interviews and goodies such as Tribe Wallpapers available, so keep coming back to Tribeworld.com for more info on The Tribe in the Netherlands!
NATPE Television Festival
The Tribe Series 1-5 is being presented at the NATPE Television Festival in the United States of America. This is for syndication. The WB channel in San Fransico has already taken the syndication rights and it is envisaged that many more channels will follow suit. This means more Tribe episodes on a regular basis.
Meanwhile, broadcasters around the world are considering repeating The Tribe so fans should keep visiting the news section to find out where and when!

Tribe 4 for SVT Sweden
Tribe 4 will air very soon on SVT in Sweden! Look out for the Techno's coming your way!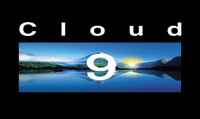 A New Tomorrow – Update
The writers are busy at work on The Tribe sequel and the production crew are identifying a filming schedule. Again you will find exclusive news in advance on Tribeworld. But fans should expect the sequel to air in September 2005.
For the avoidance of any doubt this sequel is not at the expense of future Tribe series. Cloud 9 has always – and remains – committed to bringing Tribe 6 to the fans but it is down to broadcasting requirements.