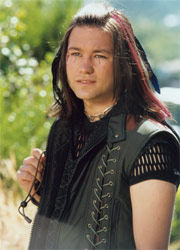 Cast Chat on the Bulletin Board
Thanks to all the users that logged in for the Cast Chat with Caleb Ross. Unfortunately there were a few problems with the board and not many questions were able to be answered. We will try and get Caleb in again to answer some of the questions that are there.
We will announce an alternative plan for the Chat with Raymond Thompson. Keep an eye on the news for information on where you'll be able to join in.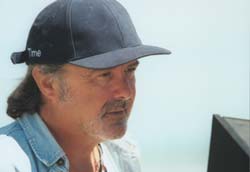 Raymond Thompson (Executive Producer) will also be appearing for a live chat at the times below. Please check the News section before the Chat to find out where you'll need to log in.
| | | |
| --- | --- | --- |
| Wellington | 17th December | 8.00pm |
| Brisbane | 17th December | 5.00pm |
| London | 17th December | 7.00am |
| Frankfurt | 17th December | 8.00am |
| Israel | 17th December | 9.00am |
| Finland | 17th December | 9.00am |
| Los Angeles | 16th December | 11.00pm |
| New York | 17th December | 2.00am |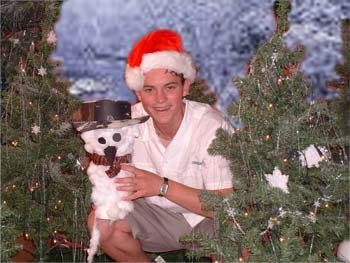 Latest News from Cloud 9!
The Tribe movie has now been written and will be placed on the market so keep checking the website for further details and all the latest information. It's going to be huge!
Tribe 6 is still being scripted and planned and we hope to have some more news soon regarding production dates which will determine various transmission dates in various countries. Scripts are looking great and as always there are some exciting storylines!
Discussions are also taking place about a Manga animation version of The Tribe – imagine the possibilites!! And there's also talk of a trading card game. What do you think? Have your say and vote on the poll on the Tribe Bulletin Board – click here!
Tribe Books – New Tribe books will be available in 2004 – there's some great new books planned including one taking a closer look at the Salene, May and Pride triangle.
New Tribe Store! – A new look Tribe shopping element via Tribeworld is on the cards for next year. It will make it much easier to order all the latest merchandise from anywhere in the world.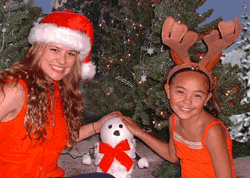 Tribe Tour's in 2004! – 2004 is going to be another big year for The Tribe and that means more tours!! The cast love travelling the world meeting fans from so many countries and you can be sure that they'll be heading your way soon! Contact your local broadcaster if you would like them to visit your country!
Tribe in School! – There are plans for an educational package which will be offered to schools so that students can study The Tribe and all associated themes from democracy to the use of technology… everything and anything to do with rebuilding a new world.
MERRY CHRISTMAS!
Raymond Thompson and all the Cloud 9 team would like to wish all Tribe Fans a very happy Christmas and peaceful new Year.
Don't forget to check the website over the holidays which will be updated during the break.