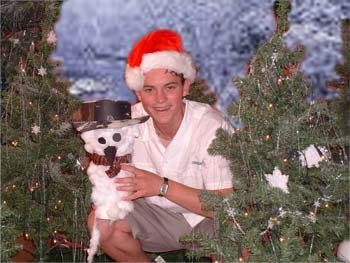 Merry Christmas, Frohe Weihnachten, Feliz Navidad, Christmas Alegre, Joyeux Noël, Hauska Joulu, Vrolijk Kersttijd, Gledelig jul, Glædelig jul
All the team at Cloud 9 and The Tribe would like to wish all Tribe Fans a very Merry Christmas. We look forward to bringing you more news, gossip, articles, photos and latest happenings on The Tribe in the new year.
The site will be updated over the break so keep checking in!
We hope you all have a wonderful time over the festive season and we'll see you again in 2004!