Tribe Calendar
The Tribe Calendar is now in stores! The German Tribe Calendar for 2005 is available in all good book stores and kiosks throughout Germany, Austria and German speaking Switzerland.
We'll be giving away a few copies in the coming weeks so look out for them in upcoming competitions.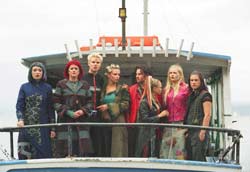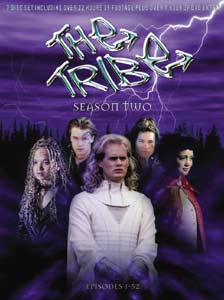 Latest Tribe 6 update and DVD news
Cloud 9 is still trying to bring Tribe 6 to the screens but would like to remind fans that this is dependant on broadcasters. Cloud 9 will continue to update fans as and when there is news.
Cloud 9 has also devised a sequel to The Tribe so fans should watch this space because there could be more tribal happenings as Deep Space Nine re the Star Trek Franchise.
Also in response to many fan requests Cloud 9 is trying to bring the Tribe DVD release forward but again these decisions are taken by distributors. A petition has been set up by fans of The Tribe and you are invited to sign it – here is the link – Tribe DVD Petition.