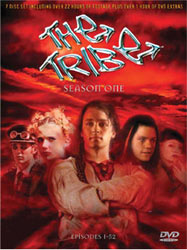 Tribe Fanclub
Are you a member of the Tribe Fanclub? It's absolutely free to join! Here's what you'll get:
1. Regular Tribe Online newsletters with a reminder update via email.
2. Competitions exclusive to Fan Club members with special prizes (ranging from autographed pictures to special Tribe goodies like signed T-shirts and signed scripts from the series).
3. Bonus random prizes for lucky Fan Club members – for example, lucky members (picked at random by our computer) will get some fantastic Tribal Merchandise for their birthday!
4. Opportunities to buy special limited edition Fan Club only goodies and merchandise that is not available to anyone else, anywhere in the world. Just take a look at the Fanclub Store
5. For goodies that are available to non-Fan Club members, if you are in the Fan Club then you will receive special offers and discounts.
6. You will also get your own personal Tribe Fan Club membership number, that is unique to you.
This is free to join – all you do is fill in a form in the How to Join section of the Fan Club Section
Merchandise in the Tribe store – Awesome – check it out NOW!!
The Online Tribe Store is the place to go to create your own Tribe merchandise. There's lots of fantastic products including customised clothing, mousemats, mugs and more!
Plus if you're a Tribe Fanclub Member, through the Tribe Fanclub you can order the Tribe book Mallrats, Tour Videos, Bloopers Videos, Sticker Sheets, Postcards, Mugs, Keyrings, and much more!! Click here to check out all the items!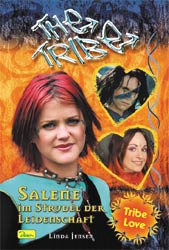 New German Tribe Books!
A new Tribe Book has just been released by Dino Entertainment in Germany and is now available to buy in the Online German Tribe Store!

Book 9 – Salene im Strudel der Leidenschaft
1 man + 2 women = 3 x Love – Are you ready for the unusual?
Salene loses her lover Pride because of the jealousy of her friend May. However, May can't stand seeing Salene suffer because of Pride's death. So she looks after her and makes sure Salene is ok. Is she doing this because she's feeling bad? Is it pity? Or does she have another agenda? Salene doesn't know what to believe. Moreover, she's still not sure of her own feelings. Could it be that she's fallen in love with May?
Plus here's a sneak preview of two more books to come!!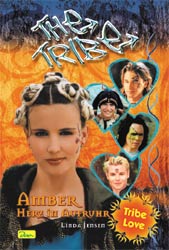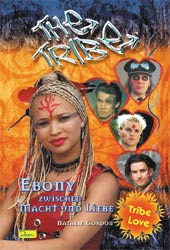 Book 10 – Amber : Herz und Aufruhr
Book 11 – Ebony – zwischen Macht und Liebe
Don't forget we're working on getting all these books published in English!
We'll have more information for you soon!!
Caption Competition
There is a brand new section on Tribeworld! Check out the Caption Competition! Each competition will be open for two weeks and there's autographed photo cards from the cast to be won!
We have thousands of photos from the series and we're sure you're going to enjoy captioning the photos. Good luck!