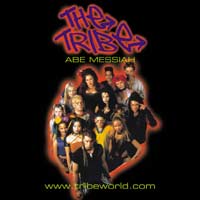 Tribe Album No. 2!!
The countdown has begun! A second Tribe Album has been confirmed!! The second album will feature new original material plus some fantastic remixes of you favourite Tribal songs. It will be released in Germany in November/December. We'll have more details for you soon!Tribeworld Bulletin Board
A new BB will be set up over the next few days. It will be basically the same as the last one but it will be starting from scratch. All users will need to re-register once the board is up and running.

We have managed to recover the old BB but only so far as to let you copy your stories from the Plots and Characters section – you won't be able to post. We must remind you that we have always told you to keep copies of your stories on your computer in case they're not recoverable from the BB. Here is a link to the old BB – click here

We hope to have the new board up and running very soon and for now there is a temporary bulletin board for you to use in the meantime – Temporary Bulletin Board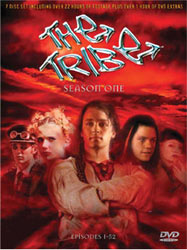 Tribe DVD's and Video's!!!
The Tribe Series 1 DVD's and Video's are selling fast so you'd better get in quick.
The DVD's and VHS's as well as having the entire first series also include special features such as The Making of The Tribe, Tribe on Tour 2002 and the first Bloopers video.
They're available at Woolworths, Big W, all good record stores and other good retail outlets including www.amazon.co.uk
If you buy it from the German Online Store – The first 200 customers can choose one of the autographed cards offered in the shop. Just add the name of the character to your order.
Click here to go to Tribe Store
We plan to release the second series on DVD and VHS as well but as yet there is no release date.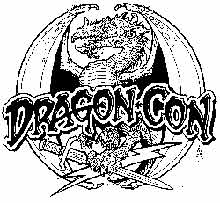 Tribe Appearance in the U.S.A
The Tribe as seen exclusively on WAM! will be making their first U.S appearance in August!! During Labor Day weekend – August 29th – September 1st – five of your favourite stars including Meryl Cassie, Caleb Ross and Beth Allen along with Raymond Thompson (Creator and Executive Producer of The Tribe) will voyage to Dragon*Con in Atlanta.
The cast will participate in 30 hours of activities just to the fans including signings with the cast and creator, Q & A panels on a multitude of topics plus Tribal face painting and fashion and so much more!
Dragon*Con is America's largest Sci-fi and popular arts event and is now in it's 17th year. The weekend will be full of excitement, fun and entertainment. We'll have more information regarding The Tribe soon. For more information about Dragon*Con visit www.dragoncon.org
The exclusive North American appearance of The Tribe sponsored by WAM! and Dragon*con.