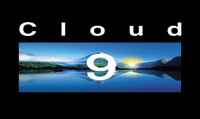 Hi Tribeworld,
In order to build and grow, Cloud 9 is currently re examining its production base which will mean that our productions will be shot in Australia (and indeed in other parts of the world) rather than solely in New Zealand.
This will be positive for a series like The Tribe which will feature the same cast but in a different land and meeting different tribes so that we can explore how the virus has effected other parts of the world.
We are obviously able to replicate our fictitious land and mall anywhere in the world so fans to be honest would hardly notice the difference if we filmed the series elsewhere in the world i.e we would build the same mall set in another studio which would accommodate story lines set in the mall – but would have action also in other parts of the world with some of our mall rats exploring new territories, almost like a modern day James Cook, and encountering all kinds of different cultures, people, tribes and different situations.
In addition to this I am also assessing if there will be a market for a movie of The Tribe (in much the same way as the series Star Trek have produced occasional films to coincide with the transmission of the television series).
IF you think this is a good idea then perhaps you can sign the vote as this will help us establish if indeed there is interest from the fans.
Thank you for your interest and support.
Keeping the dream alive …
With Kind Regards
Raymond Thompson
Executive Producer and Creator of The Tribe