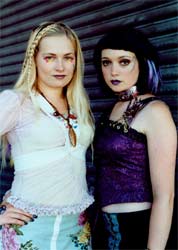 Antonia / Calen / Jennyfer!!
Three cast members celebrate their birthday's this week. Calen(Mega) turns 20 on 3rd June, Antonia (Trudy) turns 19 on 6th June, and Jennyfer (Ellie) turns 19 on 7th June.
We wish them all the best for a great day! You can send birthday wishes by email by clicking their name's above.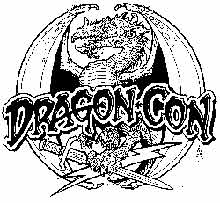 Dragon*Con
Thanks to those of you who have been sending in merchandise requests for the Dragon*Con event. We will be looking over all the emails and deciding what we will be able to bring along to the event and will let you know so that you can get your pre-orders in soon!
In the meantime, don't forget to check out the WAM! andDragon*Con sites for further information on this great event!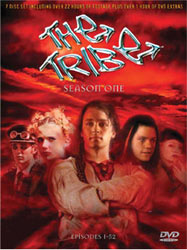 Tribe DVD / VHS
We are glad that so many of you have bought and enjoyed the first series of The Tribe on DVD and VHS. We will be releasing further series of The Tribe in the future but as yet there has been no release date given.
We will keep you up to date with any news.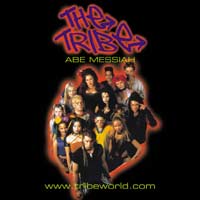 Tribe Album No. 2!!
The countdown has begun! A second Tribe Album has