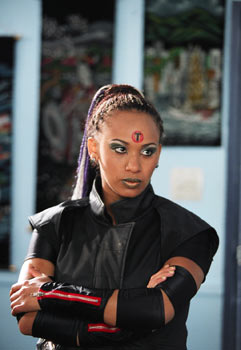 News at Cloud 9

We had a chat with Tom Hern who came in to see us last week and he is really looking forward to the trip to the Dragon*Con convention.
Meryl Cassie was also in last week and she told us that she had just enjoyed a nice warm trip to Australia with some of her family. Big sister Megan is getting on just fine with the latest addition to the family, Tiara.
Antonia was due to come in on Friday for some ADR's but is suffering from a bad cold – must be the wintry Wellington weather – get better soon Toni!
Tribe 5 is going wonderfully well in the UK and fans are getting used to all the new characters. Matt Robinson who plays Slade tells us that he watches the show every Saturday with his mates and he is thrilled that his character is getting a good reaction.
Moderators on the Bulletin Board
We are trialing a new moderating system on the ubb – we have nominated 2 English fan moderators and 1 German one. Others may be added
These fans were chosen after they sent in submissions and we are going to be monitoring their work carefully. We hope that their contributions will add to the general smooth running of the ubb and that we can work together to ensure that tribetalk is a safe, non-discrimatory, non-racist place to be.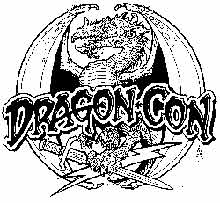 Dragon*Con in the USA
The Tribe as seen exclusively on WAM! will be making their first U.S appearance in August!! During Labor Day weekend – August 29th – September 1st – five of your favourite stars including Meryl Cassie, Caleb Ross and Beth Allen along with Raymond Thompson (Creator and Executive Producer of The Tribe) will voyage to Dragon*Con in Atlanta.
The cast will participate in 30 hours of activities just to the fans including signings with the cast and creator, Q & A panels on a multitude of topics plus Tribal face painting and fashion and so much more!
Dragon*Con is America's largest Sci-fi and popular arts event and is now in it's 17th year. The weekend will be full of excitement, fun and entertainment. We'll have more information regarding The Tribe soon. For more information about Dragon*Con visit www.dragoncon.org
The exclusive North American appearance of The Tribe sponsored by WAM! and Dragon*con".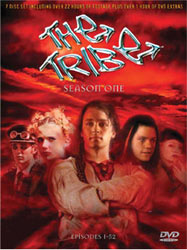 Tribe DVD / VHS
The Tribe Series 1 DVD's and Video's are running out the door! They're selling fast so you'd better get in quick.
The DVD's and VHS's as well as having the entire first series also include special features such as The Making of The Tribe, Tribe on Tour 2002 and the first Bloopers video.
You can find them in all good retail outlets as well as at www.amazon.co.uk