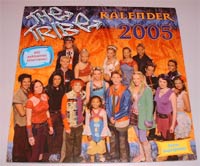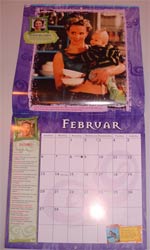 Fanclub Member Only Competition
Tribe Fanclub members take a look at the latest Tribe Fanclub Online Newsletter to enter the latest fanclub member only competition. It's exclusive to fanclub members only and there's some great prizes to be won! If you don't know the link to the newsletter send an email to nonewsletter@entercloud9.com with your tribe fanclub membership number.
Tribe Calendar
The Tribe Calendar is now in stores! The German Tribe Calendar for 2005 is available in all good book stores and kiosks throughout Germany, Austria and German speaking Switzerland.