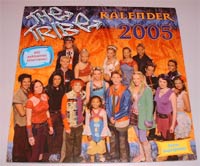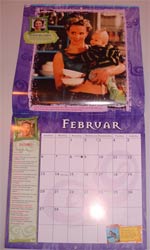 Fanclub Member Only Competition – We have winners!

There was a great response to our fanclub competition. Thank you all for your entries. Because of the overwelming response we have decided to give away a total of 6 prize packs instead of the 3 we originally offered.
First prize winner will receive the new German Tribe Calendar and 2 autographed cards. The other 5 winners will receive a sticker set and an autographed card.
The answer is Pride and was found in the Worldview on Trust.
"This is one intense chap and one that would do anything for the person he loved. He has very definite standards and beliefs and although he will argue with those that do not see his way of thinking he will let people be who they want to be and respect them for their individuality. He is a good person to trust and would look after you well if you needed him."
The first prize winner is Melanie Damphousse. The other 5 lucky winners are Emily Howard, Zara, Najah Jackson, Iris and Ines Althammer. Congratulations! Your prizes will be sent to you shortly.
Tribe Calendar
The Tribe Calendar is now in stores! The German Tribe Calendar for 2005 is available in all good book stores and kiosks throughout Germany, Austria and German speaking Switzerland.