DVD Releases
We've had many fans asking when the DVD's will be available in the USA and The Netherlands. Each territory negotiates it's own distribution deal. Our distributors are in discussions with other territories around the world but at this stage we have no new details on releases in other countries. Of course, as soon as we hear anything we will let you all know!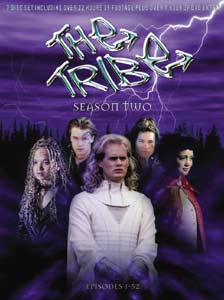 Tribe Series 2 DVD Released!
The Tribe Series 2 was released on DVD on 27th February! Already it has climbed high on the charts of Amazon's best sellers – reaching the top 100 in the first week!
The Tribe Series 1 has also been re-released so it's a great time to get both series!
The Tribe Series 1 DVD* Seven Disks ~ All 52 Episodes
* The Making Of…. Featurette
* The Tribe On Tour
* Tribe Bloopers 1
* Character Profiles
The Tribe Series 2 DVD* Seven Disks ~ All 52 Episodes
* The Tribe On Tour 2003
* Tribe Bloopers 2
* New Character Biographies
• Region 2 encoding (Europe, Japan, South Africa and the Middle East including Egypt).
• Box set, Dubbed, PAL
• Number of discs: 7
• Aspect Ratio: 16:9 Wide Screen
• Available Audio Tracks: Dolby Digital
• Main Language: English
• Dubbed Language(s): French, German
You can order your copies now from Amazon.co.uk or Play.com
There are tentative dates for the release of Tribe Series 3, 4 and 5. April (series 3), August (series 4) and November for series five. Although these dates could change.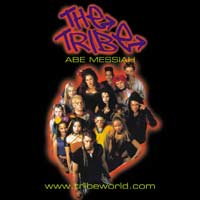 Online Tribe Store!
Everyone wants a piece of The Tribe and we are pleased to announce that the official online store is now up and running on TheTribe.tv website!
Come and shop at The Mall, where there is something for everyone (even Locos!). And the best thing is – The Mall never closes…
Exclusive Tribe merchandise and a chance to become part of history all form part of The Mall PLUS Fanclub members get a 10% discount! Visit The Mall now!