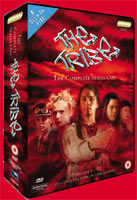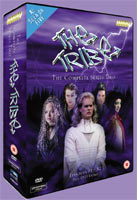 Tribe Series 2 DVD Released!
The Tribe Series 2 was released on DVD on 27th February! Already it has climbed high on the charts of Amazon's best sellers – reaching the top 100 in the first week!
The Tribe Series 1 has also been re-released so it's a great time to get both series!
The Tribe Series 1 DVD

* Seven Disks ~ All 52 Episodes
* The Making Of…. Featurette
* The Tribe On Tour
* Tribe Bloopers 1
* Character Profiles

The Tribe Series 2 DVD

* Seven Disks ~ All 52 Episodes
* The Tribe On Tour 2003
* Tribe Bloopers 2
* New Character Biographies
• Region 2 encoding (Europe, Japan, South Africa and the Middle East including Egypt).
• Box set, Dubbed, PAL
• Number of discs: 7
• Aspect Ratio: 16:9 Wide Screen
• Available Audio Tracks: Dolby Digital
• Main Language: English
• Dubbed Language(s): French, German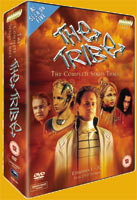 You can order your copies now from Amazon.co.uk or Play.com
The Tribe Series 3 – Release Date!
Series 3 is set to be released on 22nd May 2006! Series 3 is is full of exciting storylines. Amber's return, the Mallrat rebels with a cause and the Guardian and his Supreme Mother's!
A 7 disc set with all 52 episodes!
There are also tentative dates for the release of Series 4 and 5 – August (series 4) and November for series five. Although these dates could change.