Tribe Fanclub Store
All Tribe Fanclub Members can now order exclusive merchandise through our Tribe Fanclub Store. We're clearing out videos, tshirts, caps, beanies, keyrings, stickers plus lots more!]
We're taking credit cards, cheques and money orders so get in quick so you don't miss out.
Click here to go the Fanclub Store. If you're not a fanclub member why not join? Click here to visit the Club section and become a Tribe Fanclub Member.
As well as being able to order exclusive merchandise, Tribe Fanclub Members also get a fortnightly online newsletter exclusively for Fanclub Members only.
Look out for another Fanclub Member only competition soon!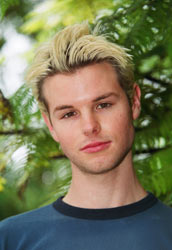 James Napier's Birthday!
It's James Napier's birthday on 24th March and all the team at Cloud 9 would like to wish him a very Happy Birthday! If you would like to send your birthday wishes to James please email jamesnapier@entercloud9.com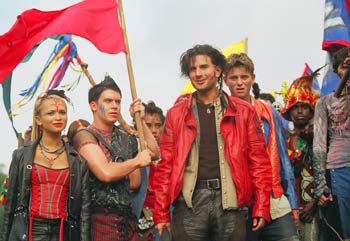 Big Announcement Coming Soon!
There is to be a big announcement at the beginning of next week and we're bursting at the seams to tell you all what it is!
It's going to make lots of Tribe fans very happy and we can't wait to let you all know!
Look out for it in next week's news!!