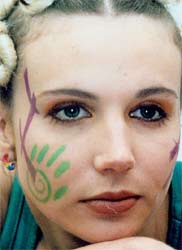 Beth Allen's Birthday!
The lovely Beth Allen turns 21 this Saturday! There's lots of 21st's this year and we're sure Beth is planning a big party to celebrate! You can send your birthday wishes to bethallen@entercloud9.com and we'll pass them on to her.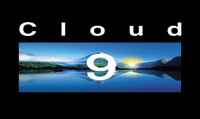 A New Tomorrow – Tribe member joins the crew!
One week to shoot day! Guess which ex Tribe member is joining the New Tomorrow team? Vanessa Stacey is joining the crew and becoming the Dialogue Coach for the new kids! Vanessa will work closely with the new cast members, helping them to learn their lines and to get the inflections right – like whether a line should be shouted or whether it is a question and how it should be said.
Shooting starts on 30th May – the Tribe sequel will be available for transmission around October 2005. The series is currently scheduled to air around that time on Channel FIVE in the UK and Network Seven in Australia.
Look out for more news on The New Tomorrow as this latest Cloud 9 production gets underway!