Cast Birthday!
Jaimee Kaire Gataulu (Cloe) turns 18 on Thursday 7th April! We hope she has a fantastic day! You can send your birthday wishes to Jaimee at this address jaimeekairegataulu@entercloud9.com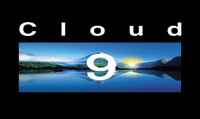 Update – A New Tomorrow
A New Tomorrow is underway! Casting is now occurring for The Tribe sequel "A New Tomorrow" with production crews being recruited and pre-production commencing on March 21st 2005! We've had lots of kids auditioning over the past two weeks and some of the core cast are pretty close to being selected.
Shooting will start in May which means that the Tribe sequel will be available for transmission around October 2005. The series is currently scheduled to air around that time on Channel FIVE in the UK and Network Seven in Australia.
Cloud 9's distributors, Southern Star, will be discusing the Tribe sequel "The New Tomorrow" with broadcasters at the MIP television festival in Cannes in mid April. So keep checking the Tribe website for further news of when the Tribe sequel will be transmitting in your country.

Exclusive for UK Fans
Channel FIVE in the UK has expressed interest to repeat Series 5 of The Tribe prior to the broadcast of A New Tomorrow. We will let you know further details when they're known.