FIVE repeats Tribe Series 5!
Channel FIVE is repeating The Tribe Series 5! Tribe 5 has been re-edited into 13 one hour episodes and the first episode was broadcast last Saturday! Keep watching FIVE every Saturday for the next 12 weeks at 9.55am. Don't miss it!!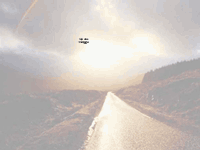 The New Tomorrow – Shoot Week 6!
We're into the sixth week of filming on the new series "The New Tomorrow" and the weeks are whizzing by! There are 15 weeks shooting in total for the series so there are still 10 weeks to go! Raymond Thompson recently said in an article about The New Tomorrow "It could be 1,000 years in the future or 1,000 years in the past". "All will be revealed in the final episode."

We'll be starting shortly on a new website and fanclub for the new series. This will take a few weeks to put together but we'll have news soon on when it will be online.

The Tribe sequel will be available for transmission around October 2005. The series is currently scheduled to air around that time on Channel FIVE in the UK and Network Seven in Australia. Look out for more news on The New Tomorrow as this latest Cloud 9 production gets underway!

Ultimate Fan Competition
A couple of weeks ago we sent out an email to ask all our Tribe Fans if they were the Ultimate fan. We've had hundreds of replies back and we've drawn one winner to take home our Ultimate Fan Pack! The pack includes the latest Tribe Tour Video, a T4/T5 Postcard set, a Tribe Keyring and two autographed cards! The winner is Hal David Roberts from the USA. Congratulations Hal!

What's New on Tribeworld.com!