FIVE repeats Tribe Series 5!
Channel FIVE is repeating The Tribe Series 5! Tribe 5 has been re-edited into 13 one hour episodes and they're being repeated every Saturday on FIVE at 9.55am. Don't miss them!!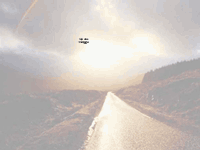 The New Tomorrow – Shoot Week 7!
We're into the seventh week of filming on the new series "The New Tomorrow". There are 15 weeks in total so we're almost half way!
We'll be starting shortly on a new website and fanclub for the new series. This will take a few weeks to put together but we'll have news soon on when it will be online.
The Tribe sequel will be available for transmission around October 2005. The series is currently scheduled to air around that time on Channel FIVE in the UK and Network Seven in Australia. Look out for more news on The New Tomorrow as this latest Cloud 9 production gets underway!