The Tribe in America!
The Tribe series has gone into syndication in America! This means that the series will be going directly to local stations for broadcast. The series will premier on September 3rd! The countdown is on – visit the new website and find out which station is broadcasting near you! The USA site is full of series 1 information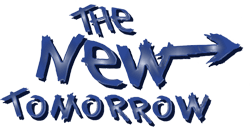 The New Tomorrow – Last Shoot Week!
This is the last shoot week of The New Tomorrow!
It's all on this week to get the final few scenes and it's really busy!
The first episode of The New Tomorrow will be screening on Seven in Australia on 17th September from 11.00am – 12.00pm.
It will also be screening on Shake on FIVE on Sunday's from 2nd Oct at 11.05am