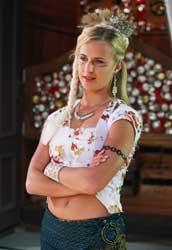 Being the daughter of a prominent politician was not a bad way to start life. Ruby was the daughter of Benjamin Wallace – Minister of Health – and her mother Andrea was the Finance Director for the largest Telecommunications company in the country.
They had met 25 years ago at University and had both graduated with degrees before deciding to marry. They were married eight years before Andrea decided to take a short break in her career to have her first child – Ruby
After six months Andrea went back to work and put Ruby in daycare. Ruby enjoyed daycare but would wait all day to hear her mother's Mercedes pull up outside to take her home again.
When Ruby was three Andrea and Ben had their second child Blake.
Andrea was happy to have her family and felt it was now complete. She could continue with her career and share the family workload with her husband.
Business, the economy, social and environmental issues were always the discussion topics at the dinner table. Ruby and Blake were always treated as individuals and encouraged to speak their mind and their opinions.
Ruby grew up knowing that her parents worked long and hard and were respected members of the community. They were often attending social functions on Friday and Saturday nights and the kids would sit up with their babysitter watching movies and eating popcorn.
About once a month the family would have a full day and night together and the kids looked forward to it so much. They would take a day trip out somewhere, whether it was to a beach or into the forest park for a picnic. Sometimes they would drive north for two hours to visit Grandma. And at night Andrea would cook up a big family dinner and they would watch tv or play board games together before they went to bed.
One Saturday night when both Ben and Andrea actually had a night at home they were all sitting down to a roast chicken dinner discussing the project that the Health Research and Development Centre were investigating. Ben had seen first hand the trials of an anti-aging drug that had been developed. The drug was still in infancy but already there were some impressive results in their first round of trials.
Ben was excited but Andrea was sceptical.
"Life runs it's course and everyone is supposed to die in the end" she said. "It's nature's way and we've no right to mess around with it". "I hope they know what they're doing!"
Ben could see her point but imagine the possibilities!
Ruby listened with interest. She was only 15 but thinking of herself even being 40 was bad enough – wrinkles, memory loss, walking sticks – it was all too much. Imagine living to 130! How bad would that be!
Life carried on as usual. Ruby and Blake went to school each day and Andrea and Ben worked with passion.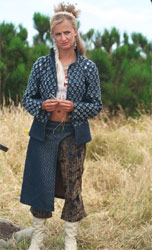 One night Ruby lay awake – she couldnt' sleep. She'd had such an exciting day! The new boy at school had asked her out and her and her friend Rachel had been planning a double date at the movies on Saturday night. What would she wear?
In the middle of her day dreaming Ruby could hear her parents having a slightly heated discussion. They never fought and were always discussing this and that but Ruby felt this conversation was different. She got out of bed and opened her door a little bit more so she could hear and jumped back into bed.
Her father was talking again about the anti-aging drug. One of the researchers at the centre was sure that the drug was tried and tested and ready and two weeks ago had taken it home and he and his wife were taking it. Yesterday he didn't show up for work and they'd found him at his house – wrinkled, blistered, old and dead along with his wife.
News had got around the research centre and people were starting to panic. Ben had met with the Head of Research and it was decided that it should all be kept very quiet. No press or media were to hear about it. They also decided that while most of the team would continue their research and development of the anti-aging drug another part of the team had better start working on an antidote in case it was needed…