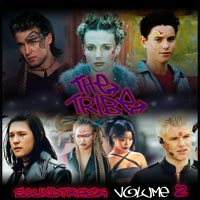 Hear hear!   The Tribe Soundtrack Volume 2, featuring never before released music from The Tribe TV series, is now rolling out around the world on iTunes stores – please check the iTunes store in your country for details (you can search for 'Cloud 9 Tribe')
You can hear previews of the tracks in the playlist below:
More digital versions will be out on other online outlets like Amazon, in the near future.
For those preferring a CD – one can be ordered from Tribeworld.com!