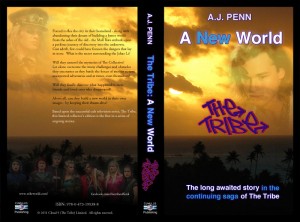 UPDATED Dec 12th 2011 – it is no longer possible to order the collector's edition – but the GENERAL RELEASE version is now available in all good book stores and online!
Below is an archive version of this post, for posterity…
Well, after such a long countdown, the day has finally arrived for the pre-release of 'The Tribe: New World', the first novel in the on-going story in the continuing saga of The Tribe!
And… yes, there will be more novels released throughout 2012…
'A New World' is being offered exclusively to our Facebook friends and fans through Tribeworld as a limited collectors edition, personally signed by the author with a foreword (which won't be available in the general release version). This edition is being offered until the end of November, after which time it will go on general release in December.
Don't forget we still have a few last remaining copies of Ray's book, '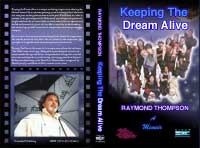 Keeping the Dream Alive' after another print run but the final date for this limited collector's edition, which includes screenplay outtakes and can also be signed by Ray himself, will be 30th November 2011, prior to going on general release in December.
The general release copies available from December 2011 will not have the extra add-ons that are in these collectors editions and will not be autographed.  Both books will of course also be available digitally as -ebooks through outlets such as Amazon, etc. More information soon.
Either book or better still, both books, make ideal Christmas gifts for any Tribe fans. And we are pleased to announce that we will soon be revealing some more Tribal goodies which will be available for Christmas. So watch this space!  Keep the Dream Alive!