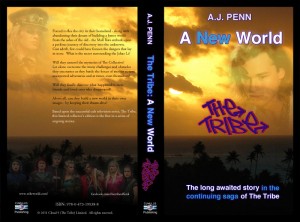 It is now no longer possible to order copies of the collector's edition version of, "The Tribe: A New World" – BUT it IS possible to order the general release version of the book (which is not autographed)!
Below is an archive version with info on the collector's edition version (which was autographed).
For everyone who bought one of the limited edition signed copies, hang onto them and hope you enjoyed reading! 🙂
The Tribe: A New World by A J Penn will be available as a special 'pre-release' copy with shipment commencing from 9th November 2011 all around the world.   The countdown is on!  To commemorate the launch of this exciting new book, everyone who pre-orders will receive a souvenir autographed copy!
This eagerly and long awaited release heralds the first in a series of official 'canon' ongoing novels which will feature pre-virus and post-virus stories.  With the theme of building a new world – one thing which can be sure is that this exciting release is only the beginning of the long running saga of The Tribe.
For those wishing to obtain a behind the scenes glimpse of the actual making of the series and how it all came together, there are still copies available of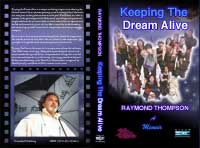 Keeping The Dream Alive by Raymond Thompson, creator and Executive Producer of The Tribe.
From December 2011, both The Tribe: A New World and Keeping The Dream Alive will be made available for general release, with digital e-book versions also available through online retailers like Amazon's Kindle service, Apple iBooks, etc (we'll advise details on e-book prices and availability dates closer to the time).
Please note the estimated delivery time is 3-10 working days (after worldwide delivery commences from 9th November 2011 – the countdown is on!)
Please be aware that the pre-release prices of The Tribe: A New World is NZD 28.00 per (New Zealand dollars) and Keeping The Dream Alive is NZD 25.00.  Please check any currency converter for the equivalent costs in your home currency.  We are currently examining the feasibility of shipping from various countries other than New Zealand – but until that time are subject to the costs established by New Zealand Post being $14.00 to Australia/NZ and $23.00 to the Rest of the World (i.e. for postage and packaging)