Tribe Logo Keyring
A true limited edition collectable, which when the last one is sold, will become extinct. A heavy stainless steel fob with an etched indented The Tribe logo.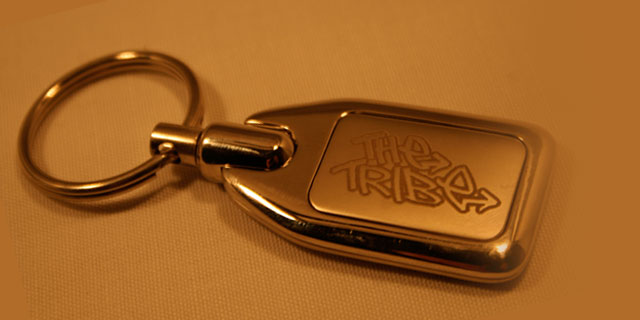 Price in New Zealand Dollars: (was $15.00 NZD now on sale at $13.50 NZD).
Shipping will be calculated at check out.