Tribe Logo Pin Badge
Black button badge with safety pin backing. Featuring The Tribe logo and website details. Remnants from the original Fan Club with very few now being in existence. A real heritage memento for any true Tribe fan.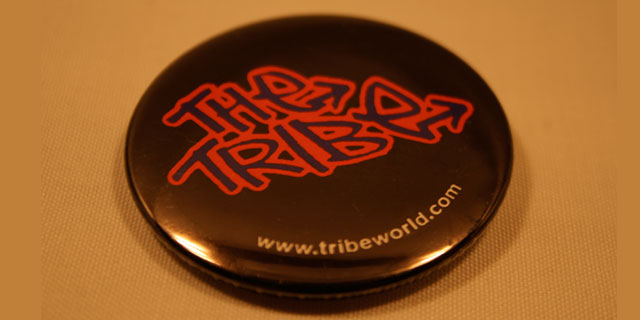 Price in New Zealand Dollars: (was $6.50 NZD now on sale at $4.95 NZD).
Shipping will be calculated at check out.