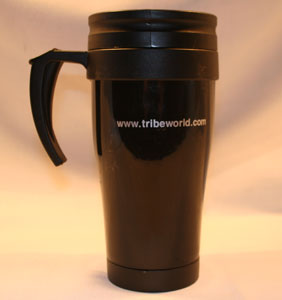 Tribe Logo Thermal Travel Mug
Black plastic travel mug with handle and a safety lid for non-spillage. Featuring a silver Tribe logo and website details. Ideal for enjoying hot or cold beverages while you watch The Tribe. Limited edition collectable.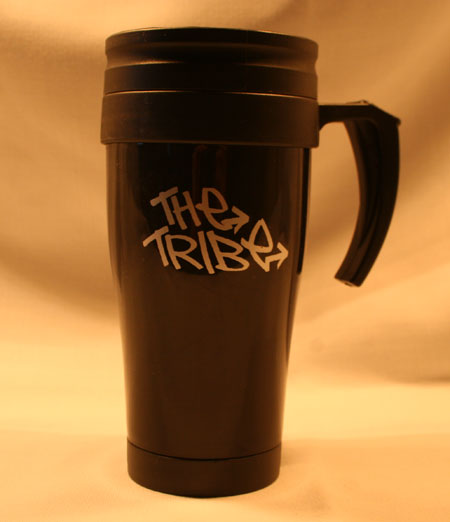 Price in New Zealand Dollars: (was $23.00 NZD now on sale at $19.95 NZD).