Set one is the pre-story of The Tribe and focuses on the stories of Bray and Martin, Lex and Ryan and Amber and Dal.
Band 2 – Lex und Ryan by Linda Jensen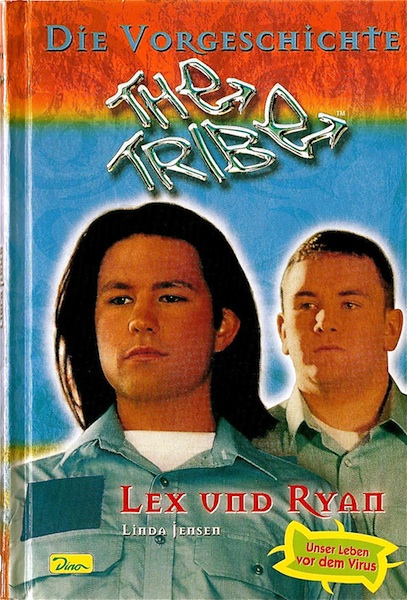 Price in New Zealand Dollars: (14.00 NZD).
Bist du bereit für das außergewöhnliche? Tauche ab in die vergangenheit: Das leben vor The Tribe!
Die Alkoholexzesse seiner Mutter und ihre Liebhaber nerven Lex Maßlos. Als seine Freundin Jenny ihn auch noch beim Ausbruch des Virus' dazu drängen will, mit ihr ein Kind zu haben, bricht er aus diesem Leben aus.
Durch die Zwangsdeportation in ein Camp lernt Lex Ryan kennen. Ryan ist im Gegensatz zu dem Hitzkopf Lex sehr zurückhaltend. Er vermisst Marnie, der er nie seine Liebe gestehen konnte. Als Lex Ärger mit der Camp-Offizieren Grant bekommt, löst sich Ryan aus seiner Zurückhaltung und hilft Lex gegen Grant anzukämpfen – sogar vor dem Kriegsgericht!
Lex und Ryan schildren abwechseind ihre Geschichte vor dem Virus.