While we aren't shooting we're going to use this space to tell you a little bit about what different jobs involve on a tv production.
This first one will be about the role of the Producer.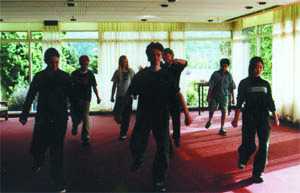 Main tasks of a Producer's job:
To oversee the day to day running of the show.
Have good communication channels with all the different departments.
Make sure the show works within a set budget.
See that everything is running to schedules and deadlines.
Deal with any day to day problems that may arise.
Watching rehersals, overseeing the schools of the actors, looking at different styles for hair and make-up and much more.
Good skills to have if you are interested in being a Producer:
Excellent communication and listening skills.
A good head for managing money.
Great time management skills.
Prepared to work long hours.
Ability to concentrate on more than one task at a time.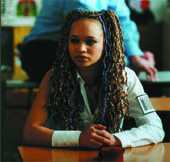 How a day takes shape:
Checking in with department heads and the Executive in Charge of Production to make sure everything ran smoothly the previous day. Checking the call sheet for the day and making sure everything listed on the call sheet is happening and running to time. Then possibly looking at tapes acting agents have sent in, this is called casting. Reading the latest script and discussing with different departments on how each scene will be shot. Working on budget projections. Having lots of meeting with department heads, such as Costume, Make-up, Directors, Scripts.
Advice for people hopefully of getting into TV Production roles:
Be positive, energetic and flexible.
Look for solutions not problems.
Talk to as many people in the industry as you can.
Look for any courses that may help you achieve your goal. Maybe a TV Production course or ever a media studies course at High School.
If you want to find out more about this role you can check out the interview with Cloud 9's Producer Debra Kelleher-Smith, which is under the Guide/Interviews section.