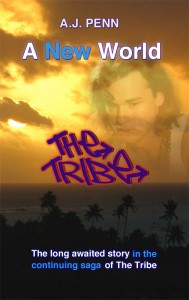 The official continuation of The Tribe saga after series 5 in novel form, 'The Tribe: A New World' by A.J. Penn, is now available as an eBook on Apple's iTunes stores worldwide… so now it is possible to read the novel as an eBook on your compatible iPod Touch, iPhone or iPad!
The novel can also be ordered as a paperback book direct from Tribeworld  or from a range of other online and retail book stores (and other online eBook outlets such as Kindle).
The behind the scenes book 'Keeping The Dream Alive' will be coming out soon on Apple iTunes as an eBook.
More book news soon…