We thought you might want to mark your diary with today being the deadline of sending the cover off to our printers for the new Tribe book coming out – The Tribe: A New Dawn – the long awaited sequel to The Tribe: A New World – and we've been authorised to give the following exclusive preview! 🙂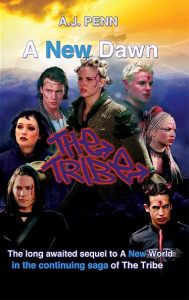 We're still targeting a December 1st 2014 global release on Amazon Kindle, Apple iTunes/iBooks, Google Play and hopefully if the printers meet their deadlines, the hard physical book copies will be available shortly thereafter on or around December 5th (ish) from book stores and online outlets such as Amazon, Barnes & Noble, etc
Ray has asked to let everyone know that he will be providing information with regards to The Tribe and Legendary, which is all developing well, closer to Christmas.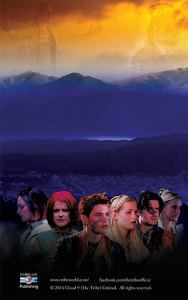 We've had lots of delays due to all manner of reasons, many totally outside our control.  But at least we're getting there and making progress.  Thanks for your patience.  And above all, for your support in keeping the dream alive.
By the way, the text isn't on the back cover as yet as we don't want to provide spoilers.
The countdown is on to The Tribe: A New Dawn!