What does Christmas mean to you?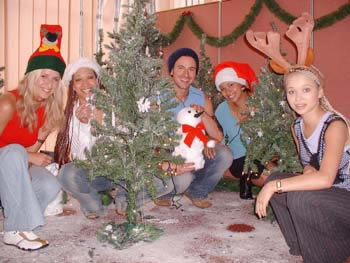 Vicky Rodewyk- Christmas means spending time with your family, working at the flower shop all day, giving gifts, sending your matest Christmas cards, and fun!
Matt Robinson – Warmth and the buzz of giving rather than receiving.
Fleur Saville – Family, love and pressies!
Calen Maiava-Paris – Family
What do you usually do on Christmas Day?
Vicky Rodewyk- I quickly give all my presents and then we go off to work and have the most tiring and hectic day until about 9pm and then we go to my Oma and Opa's to see my Dad's family.
Matt Robinson- Sleep, eat, laugh, hug a lot
Fleur Saville- Spend it with my family and eat lots of yummy food.
Calen Maiava-Paris- Eat
What are your goals for next year?
Vicky Rodewyk- To meet as many cool people as I have this year. To get back into my sports. To pass my exams. To try and persue my acting career. To get Joel as my dance partner. Spend more time during the summer at the beach.
Matt Robinson- To keep improving as an actor. To do more tv and theatre. To spend quality time with my girlfriend.
Fleur Saville- Hopefully get some more acting work!
Calen Maiava-Paris- To get more work!
Best Christmas gift you ever gave?
Vicky Rodewyk – A dress I brought my mum.
Matt Robinson – I used to write books and stories for my parents.
Fleur Saville – Something that meant a lot to a friend
Calen Maiava-Paris – Hand made Italian music box that played Swan Lake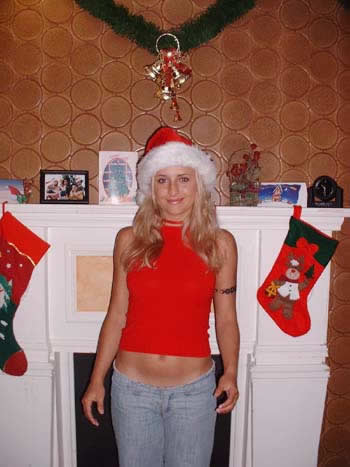 Best Christmas give you ever received?
Vicky Rodewyk- A hug from a cute little seven year old guy from my old primary who I didn't even know and one of his mates gave me a flower. it was so cute even though most of the petals were missing.
Matt Robinson- My silver cross which my mum gave me
Fleur Saville- A pony when I was 10
Calen Maiava-Paris – Skateboard
Favourite Christmas Movie?
Vicky Rodewyk I don't have one 🙂
Matt Robinson Any Bond movie will do me fine
Fleur Saville Home Alone
Calen Maiava-Paris Nightmare before Christmas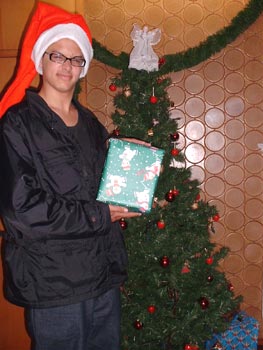 Favourite Christmas Song?
Vicky Rodewyk Jingle Bells
Matt Robinson The Pogues "Fairytale in New York"
Fleur Saville Jingle Bell Rock
Calen Maiava-Paris Snoopy's Christmas Song
Favourite Christmas Food?
Vicky Rodewyk Salad, lollies, Christmas chicken
Matt Robinson Roast potatoes with rosemary
Fleur Saville Turkey.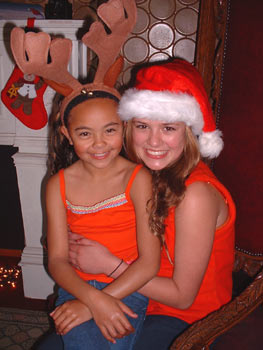 Calen Maiava-Paris – Pizza?
What do you think your character might want for Christmas?
Vicky Rodewyk Makeup and a boyfriend
Matt Robinson A particular female character
Fleur Saville A motorbike
Calen Maiava-Paris – A new computer
Who do you think your character would give a Christmas gift to in the fictional world of The Tribe – and what would the gift be?
Vicky Rodewyk – I think Gel would give a gift to Mouse – A hundred free makeovers
Matt Robinson I don't think Slade would be a big one for stockings and presents. he might give some overdue rent to Ruby.
Fleur Saville I couldn't say.
Calen Maiava-Paris – Jay – a big kiss!