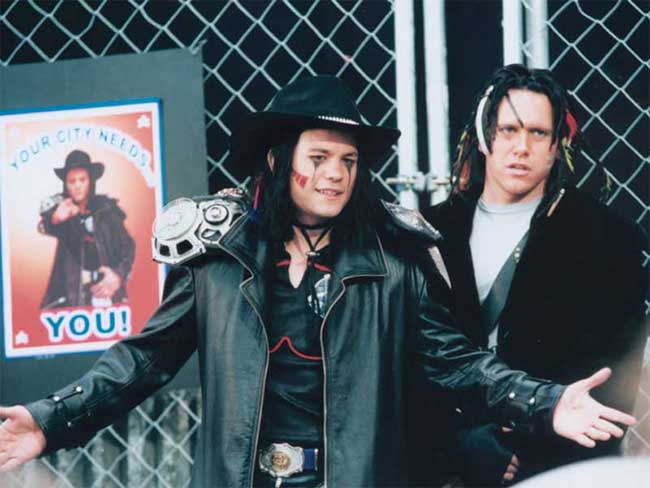 "Democracies need defending" were three words Amber said which showed her values and beliefs – that the world of The Tribe (and the future) should be decided by all who lived in it… compared to the alternatives of the city plunging into chaos, anarchy and disorder.
In The Tribe, several votes  took place at important times, shaping the destiny of the Mall Rats, as well as the city.  With the US Presidential election between Donald Trump and Hillary Clinton entering its final showdown phase, what better time is there to ask the important question: who should be the leader of The Tribe?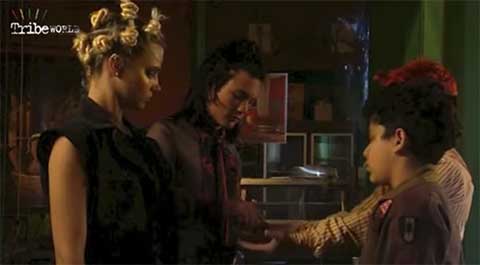 In Series 1, the Mall Rats voted to choose a leader of The Tribe (with Lex winning and ruling for a brief time).  In Series 3, the city voted to choose a city leader – and in a close contest, Ebony beat out Moz.
There have been many leaders – Amber, Danni, Bray, Ebony, Zoot – and some who became leaders through force, fear or power (Ram, Mega, The Guardian).
Would the best leader be someone who isn't interested in leading?  Like a Tai San?  Or Alice?  Or Ellie?  Jack?  Pride?
Or would the unpredictable world of The Tribe need a strong leader – someone who isn't afraid to make the hard decisions, like an Ebony, Ram, Mega or Zoot?
A vote was held in October 2016 on The Tribe's official Facebook page, Twitter page and Google+ page – and we have a winner!  Here are the results, the top 20 in order of vote received!…
1 Amber 47.51%
2 Bray 6.70%
3 Lex 6.33%
4 Ebony 5.91%
5 Alice 4.52%
6 Zoot 4.27%
7 Tai San 4.02%
8 Pride 3.52%
9 Danni 3.02%
10 Ram 2.76%
11 Jay 2.64%
12 Jack 1.63%
13 Trudy 1.51%
14 Mega 1.01%
14 Luke 1.01%
16 Salene 0.88%
17 Dal 0.75%
18 Bob 0.50%
18 Mouse 0.50%
20 Slade 0.38%
As you can see, Amber was by far and away the most voted for character, nearly getting the same number of votes as everyone else combined – and we now declare her the city leader of The Tribe!
It was a close call for 2nd place between Bray, Lex and Ebony, closely followed by Alice, Zoot and Tai San, so we declare Bray the Vice President / second in command, and if anything happened to Bray or Amber, that would make Lex the leader in waiting, in 3rd place.
And if anything happened to the top 17 places, then the next President would be perhaps the first dog ruler of any democracy – yes, Bob the dog finished in 18th place
🙂
Thanks to everyone who voted