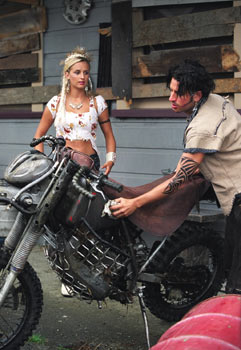 What would the end of a year mean if we didn't have resolutions to make? Auld Lang Syne, a New Years Party, party poppers and resolutions seem to go hand in hand for many of us around the world.
New Year, New You?
New Years is a good time to reflect on what the past year has meant to us, what has happened to us, what lessons we have learned and what dreams we had that didn't eventuate.
And it is a good time to then project on the year ahead, to think of what we want out of life. Some of us look at the end of a year as the beginning of a new way of life. A life where we can give up sweets and cakes, a year where we can exercise more or a year where we believe that we will find true love.
But some of us need to learn to look into the future a little more deeply. As a way to figure out what is really important in our lives.
Why New Years?
A lot of people see New Years Eve as being the end of a chapter and as they say, when one chapter closes another one opens. Of course it could be said that life is a continuous journey of discovery and that you should set yourself daily goals and not yearly ones.
It just seems that people generally need a focal point to set their minds and hearts on and that focal point tends to be the beginning of a New Year for many people.
Goals
It is an important part of life to be able to sit and think about what it is that you want. Not necessarily a new car or a new boyfriend or a million dollars – though that would be nice and I have that on my Christmas list!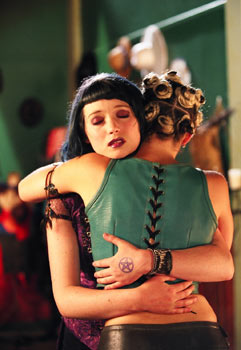 But it's good to look into your own heart and mind and try to work out what is truly meaningful to you, what would make your life better.
Most of us have really busy lives and don't get enough time to just 'be' and to have the luxury of thinking time is perhaps one of the most important gifts that we can give ourselves of all.

What do I want?
Is it that you want to spend more time getting to know your family as human beings rather than just workaholic Dad or Up to my Knees in Dishes Mum, Soccer obsessed brother or Madly in Love with Spotty Boyfriend Sister?
Maybe you would like to develop your knowledge and take up study in something that really interests you?
Whatever you decide are your goals, it is vital that you set yourself realistic ones, goals that you can work on and develop over time. Yes, it might be possible that a diet you start on New Years Day will be the one that you actually stick to. But you might not. And then you would feel really bad if you didn't see it through.
So it is best to think of something that you know you can work on. Like 5 minutes a day alone to sort your thoughts for example. Every one of us should be able to spend a few minutes a day to think clearly without interruption. The more you get to know yourself the easier it will be to spend time with your thoughts. The easier it is to spend time with your thoughts the faster you will be at deciphering what it is that you want out of life. And the faster that you decipher what it is you want out of life the better you will get at setting realistic goals that you will see through to the end and before you know it you will be a confident, happy, successful person! Easy as 123? Not quite but you'll soon get the hang of it!
So why don't you try it? Pencil in some time with yourself. Relax and clear your mind and then look into yourself. Try to get in tune with what it is that is important to you. Get to know yourself a bit better. You might just find that what you were looking for is already there!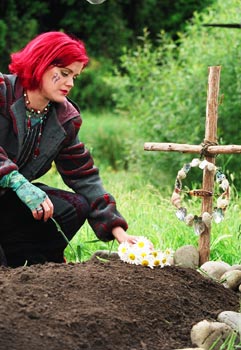 What goals would Tribe 5 characters set themselves?

Ebony – A wedding. A beautiful, glamorous wedding to Slade with hundreds of people attending to witness the true love she feels for the man in her life.
Salene – For love. Someone to look after her and to steer her through life. Someone to take control and to watch over her.
Trudy – A father for Brady. A brother or sister for Brady. And someone who will fall in love with her and be true and faithful always. Oh, and a lasting friendship with Amber.
Ellie – For a place to call home so that she and Jack can set up a life together. And to find her sister.
Ruby – Slade.
Sammy – To get off the boat 'cause this seasickness is really starting to get to him!
Ram – a nice quiet corner to play with technology.
Jack – To stop having to fight all the time!
Darryl – to be a TV star.
Whatever your own goals are, we hope that you find what you are looking for in the New Year. And whatever your dreams are, keep them alive. Always.