What was it like wearing different clothes and having a different "look" for the character?
"It was actually really cool," says Dwayne Cameron, "being the same character to an extent and wearing a totally different costume for a totally different reason".
"It was a little strange," says Daniel James, "but it didn`t take too long to get used to".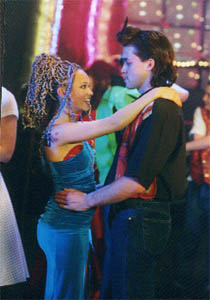 How did it feel acting with others when their characters were younger too? Was there a different relationship on-screen, for example, between Bray and Trudy or Ebony and Martin/Zoot?
"It was still normal filming except the characters were all a little different, a little bit more innocent," says Dwayne Cameron. "It was really good to have a change like that with different sets, different costumes, different storylines, the change was great".
For Daniel James, "playing Martin alongside Bray, Ebony and Trudy was fantastic and definitely different to normal filming".
Did you feel that you "got to know" and understand your character more by seeing their origins and how they "grew up"?
"It gave me a great sense of depth for the character" says Daniel James, "as knowing a person`s past makes understanding their behavior that much easier".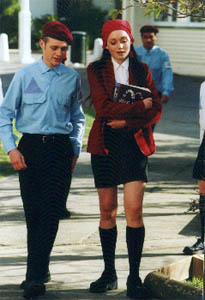 "Definitely" agrees Dwayne Cameron, "but I figured that before I even did it. The good thing was that you could create exactly how this person was before the virus struck and killed all their parents and relatives".
After finishing the backstory scenes, was it weird going back to playing the character as "normal" again?
"Yes it was weird," says Dwayne Cameron, "and interesting. You had such a better insight into who your character was".
And has Daniel James played Zoot again in more scenes after completing the backstory scenes?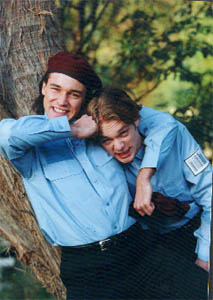 Daniel`s lips – and ours – are sealed. You will just have to keep watching to see if Zoot makes a comeback or not in future episodeŠ
Next in Pre-Tribe
Coming soon in Pre-Tribe on Tribeworld, we will be looking further at the back-story themes and characters involving Ryan, Lex, and Bray, Zoot, Trudy and Ebony – as well as the Guardian and the Chosen.
There will also be some insights into the "virus" and how society changed into the world of the Tribes.
And coming soon are some Pre-Tribe "stories" that show how other characters lived in the days before the virus…