How did Lex and Zandra meet? – was it fate that brought them together? This article goes back in time and looks how Zandra and Lex met and what the future had in store for them.
Lex and Zandra knew each other when they were very young – they attended pre-school together. They even shared their first kiss together at age four when they had a wedding in the sandpit.
But when Zandra turned five her parents moved across town and Zandra ended up at a school in another suburb. Many years went by as these two young people grew up in different parts of town forgetting each other.
It seemed such a coincidence when they bumped into each other 10 years later.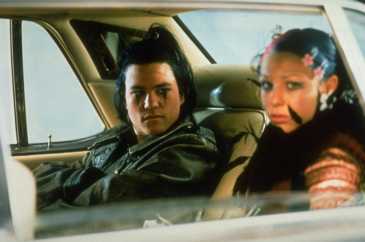 After Lex came out of bootcamp he and Ryan were trying to find a safe place in the city to make a bed and call home. They had been dodging the Loco's for hours and it was getting dark.
They stumbled across an old Fashion Boutique and decided that a bunch of old clothes might come in handy both for wearing and for a soft bed. They decided to spend the night. But they weren't the only ones with the same idea.
Zandra and Glen had been staying at the store for the past two weeks and were finding it a great place to stay out of sight and one of the few places in town that hadn't been completely raided.
Lex stumbled into the storeroom at the back – he found Zandra. They didnt' recognise each other at first, it had been 10 years. It wasn't until Ryan called out to Lex that Zandra recognised the name.
They chatted all through the night – Zandra and Glen were at school together before the virus and Lex explained about being sent to bootcamp with Ryan. They had lots to catch up on.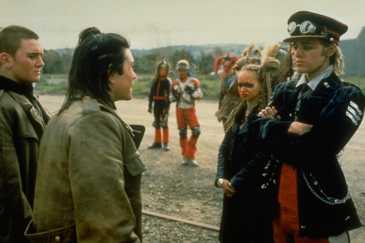 In the morning they caught the Loco's patrolling the streets around them and decided some fast talking was needed or they were going to be caught. Lex had an idea. Zandra and Glen thought the whole idea was going to get them killed but Ryan didn't have much to say. Lex jumped into the street in front of the patrol car.
Lex told Zoot that the four of them were interested in joining the Loco's. He did this thinking that it might be their best chance at surviving in the city. If they could join the toughest tribe in the city they'd have nothing to fear and never have to go hungry again. Zoot had other ideas.
Lex told him that if they met again by the end of the day Lex could round them up a whole lot of goods to help sweeten the bargain.
Zoot was amused , he gave Lex until 6.00pm…