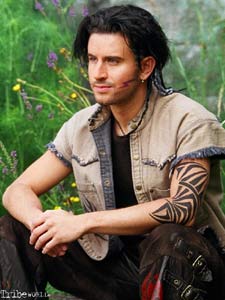 Matt Robinson's Birthday!
It's Matt Robinson's Birthday on 12th May! He's been working hard in the UK recently but we know he is keen to come back to this side of the world to do some more filming! If you would like to send your wishes to Matt please email mattrobinson@entercloud9.com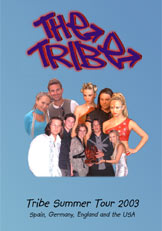 Tribe Summer Tour Video!
We know you're all waiting to get your hands on the latest Tribe Tour Video but it is still going to be at least a week before the final okay is given.
There are some hilarious moments during this video with the cast certainly enjoying some light hearted moments together. Beth Allen is determined to get a tan while she's away and Caleb is determined not to get caught out in cricket!
You're all going to love it and we can't wait to release it.
Fanclub Reminders
Autographs/Autogrammes
We get thousands of requests for autographs from fans every week. Unfortunately it is not possible for the actors to sign so many. The company policy therefore, is not to send out autographs. However as a fanclub member you can win autographs from time to time by entering the competitions on our website. We are very sorry that we are not able to meet your request so please save your money and postage stamps.
Are your contact details correct?
To enable us to provide more benefits to you, our fans, please contact us if any of your details have changed since you joined the fanclub. We frequently find members that have joined more than once and it can sometimes be unclear which details are most current. Email addresses and postal addresses need to be current so that we can inform you if you have won a prize and advise you of special deals within the Tribe Fanclub Store. Please email updatedetails@entercloud9.com
Tribe 4 in Denmark!
TV2 have announced that Tribe 4 has started in Denmark!
Tribe 4 screens every Saturday at 11.15am. Meet the new characters including Ram, Jay, Ved, Java and Siva.
Check out the TV2 website for updates.