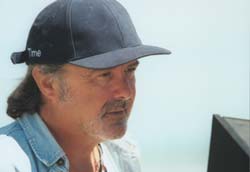 Hi Tribeworld,
I wanted to write to those of you who might be attending Dragon.con – and to say how sorry I am that I will not be able to attend due to some personal reasons (unfortunately my Dad's health is not too good at the moment and I need to be with him while he has an operation).
Also, the workload is very heavy in planning Tribe Series 6 and I simply cannot be in three places at once – as much as I would like to.
You will be pleased to know that Michael Wesley Smith who plays JACK has kindly agreed to attend the conference joining the other cast members.
I look forward to the next opportunity I might have of meeting you.
Keeping the dream alive.
Raymond Thompson
Executive Producer and Creator of The Tribe.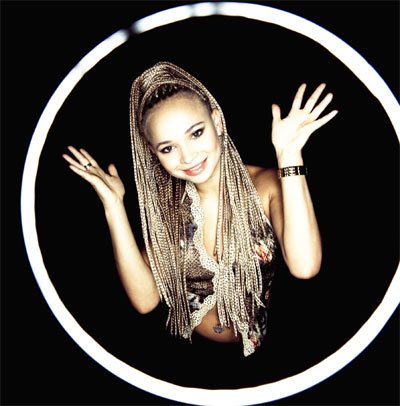 Dragon*Con – Atlanta, Georgia
America, here we come! We are shaping up well for our trip to Atlanta, Georgia and it has been announced that due to Raymond Thompson being unable to attend we are taking Michael Wesley Smith along instead.
We are waiting to hear back from Dragon*Con with the schedule of events and will let you all know what to expect from the Tribe's participation at the convention very soon.
We do know that there will be a fashion parade as well as a street parade that The Tribe will be taking part in and we are also going to have a whole heap of Official Fan Club merchandise on offer so make sure that you pay a visit to the Tribe Store when you are there.
Phew! All a lot to prepare but we're really looking forward to attending what looks to be a fantastic event.
Cast News
A lot of people ask what the cast do when they are not filming The Tribe.
Well, we have recently heard from Kelly Stevenson who played Dee in series 4 and she is busy working on a journalism course with hopes of getting into PR in the future.
Michael Wesley Smith, as many of you know, is studying law and having a fantastic time at University.
Jennyfer Jewell (Ellie) happens to be at the same University but there is no romance going on off camera!
Beth Allen (Amber) is taking some time off and is enjoying a bit of rest and relaxation after a strenuous few years of tribal filming and exams.
Tom Hern (RAM) has moved up to Auckland and has been enjoying his time up there whilst busy going to auditions.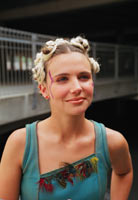 Danny James (Zoot) is also taking some time to himself and tinkers with his car a lot. Danny has always been interested in mechanics and spends a fair bit of time taking cars apart and putting them back together again.
Meryl Cassie (Ebony) is busy helping out the family at the hair salon and braiding the population of Wellington! She also works on her singing in her downtime and makes the most of catching up with friends.
Megan Alatini (Java) is busy being a Mum to her 7 year old daughter and newborn baby. She was also recently spotted on Test The Nation, the National IQ Test program – go Megan!
Matt Robinson (Slade) is settling back into British life and is our celebrity tribal cast member who will speak to the fan, Hannah, who won our Tribal Saturday competition last week.
James Napier (Jay) is back at home in Auckland and is busy with his music as well as appearing in some other productions.
Caleb Ross (Lex) has also been busy filming a local television production up in Auckland.
Amy Morrison (Zandra) has been spotted in several New Zealand television adverts recently and has been busy with her education.
That's all the news we have at the moment but will be back next week with some more – particularly news of a new country who are set to start screening The Tribe which will coincide with a visit from some of the Tribe Stars!!

Tribe Online Store!
The Tribe Online Store is full of fantastic pictures of all your favourite Tribe characters. The selection spans five series and you can use them to customise your own Tribe merchandise.
Mousemats, T shirts, Baseball shirts, Mugs, Sweatshirts and more. All these items can be customised to your liking! You can choose from heaps of Tribe pictures and include your own text on your item.