Tribe 6!
Planning is underway for Tribe 6!! There's lots to be done in the planning stage including budgeting, location searching, storylines, etc etc. And we've been lucky enough to have a look at the first draft scripts!! We're having a hard time keeping our lips tightly shut because there are some huge storylines about to explode!
The Tribe is growing and growing and the next series will be full of surprises. Watch this space for more information – you'll always hear it first at Tribeworld.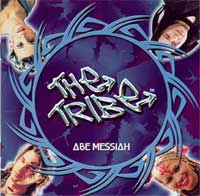 The Tribe Album Re-Mix!

This month is the official release of the remixed Tribe Album. As well as all your favourite Tribe songs there's some fantastic new ones including Tribe Spirit, Reflections, and Urban Guerrilla that you're sure to love. The album is being released in Germany first and we'll let you know where else it will be release as soon as we can. Look out for it in your local music stores.
Revelations – The Initial Journey in France!
TPS Jeunesse will start broadcasting Revelations on their recently launched Eureka channel from Wednesday, 3 September. They will broadcast 2 episodes every Wednesday at 9.25am. Look out for it!
K-Zone Magazine in Europe!
The October issue of K-Zone magazine is expected to feature a photo spread and cast and fan interviews on The Tribe, with photos and interviews taken at The Hippodrome gig in London. The magazine features the coolest stuff around for children and keeping up to date with what's hot and what's not. Also featuring celebrity features, puzzles, competitions, free gifts, posters, movies, TV, music, books and toys.
It will be on sale from 24th September from most major supermarkets and good news agents.