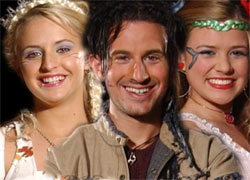 Tribe 5 in Germany!
Great news from KI.KA in Germany – the fifth season of The Tribe begins screening at 4:25pm on Monday 5th January 2004.
Yay! That means that you will get to see all the new characters that a lot of fans have been raving about – Slade, Ruby and Gel to name a few.
There are some great plot twists, some love triangles, interesting developments and a new town to keep you glued to your TV sets. Emotions run high in this series – are you ready for it?
Tribe Tour Videos!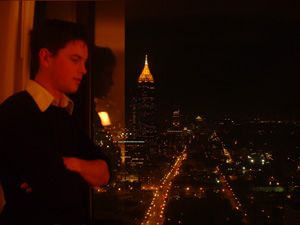 We had a whale of a time on our last whistle stop trip to Spain, Germany, England and the USA. We had our cameras with us and filmed everything that moved – and that even includes some of you guys!
Our editor has been hard at work putting it all together and after Ray has had a look and given his approval we will be able to bring the video to you.
We anticipate that this will be early in the New Year so keep a look out for it – there are some great moments and it's one of the only chances you'll get to see what life is really like for your favourite cast members of The Tribe.
Carrying heavy suitcases, getting up at 5am and working until late – ah, it's not all glamorous that's for sure. But there are plenty of laughs – and a chance to see some of the crazy characters we met at the DragonCon convention in Atlanta, USA.
Christmas Store – items selling out fast!
Yup, you heard it right – some items are selling out really fast and the Tribe bag has sold out completely!
To make sure that you don't miss out, please check out the Store.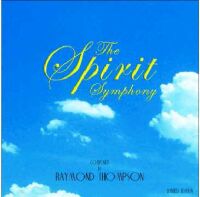 Raymond Thompson's Spirit Symphony!
Don't forget that the Spirit Symphony CD is on sale there!
Written by Raymond Thompson for those affected by Asperger's Syndrome, the CD is a beautiful mix of music – some of it you will recognise from The Tribe – and it is performed by the wonderful New Zealand Symphony Orchestra.
With 10% of the proceeds going to the Cloud 9 Children's Foundation to help fund activities such as the children's Christmas Party, gym fun days and social skills groups, this CD is a must have for everyone!
For further information on the fascinating topic of Asperger's Syndrome (both Raymond and his son are affected by this condition) please check out the website.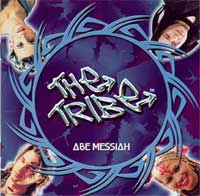 The Tribe Album Re-Mix!

September was the official release of the remixed Tribe Album. As well as all your favourite Tribe songs there's some fantastic new ones including Tribe Spirit, Reflections, and Urban Guerrilla that you're sure to love. The album is being released in Germany first and we'll let you know where else it will be release as soon as we can. Look out for it in your local music stores. You can also purchase it from Amazon.de or the German Tribe Store