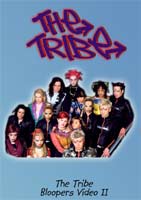 It's nearly Christmas!
And something to put in your Christmas stocking could be a piece of Tribe merchandise! The Tribe Fanclub are very close to bringing you some new and much loved items so watch this space!In the meantime you might like to buy something through the Tribe Fanclub or through the online Tribe Store. Visit the Store Page to find out what is available and how you can purchase it!

Fan Club Members Competition Winners!

Yes, the competition has closed and the winners that guessed it was Raymond Thompson who wrote Tribe Spirit are:-

Nikki Plewa from Lancaster, USA
Laila Faugstad from Bergen, Norway
Romy Schnitzer from Dresden, Germany
Leora Cohen-Rosenberg from Nassau, USA
And one more person who we don't have the name for, only the membership number!

You all win a copy of the latest Re-mixed Tribe Album!

Happy Listening guys! We think the new CD rocks.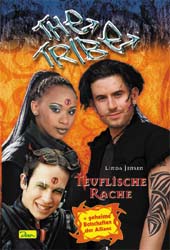 New German Tribe Books!
There are some new Tribe Books to be published this autumn by Dino! There are already 8 great books about The Tribe and these new ones are great! Here's a sneak preview: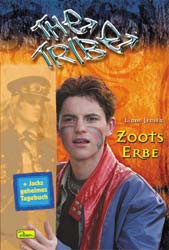 Teuflische Rache (Revenge)
The chaos is perfect. Mega's plan for the city is going to bring it crashing down. The Mallrats have no choice but to play along. Secretly they wait for an opportunity to strike. When Jack, however suddenly changes into a PC specialist and decides to help Mega the Mallrats feel everything is lost. Is there still hope for the Mallrats and their city?
Zoot's Erbe (Zoot's Inheritance)
In the city absolute chaos prevails. RAM is defeated, but the Technos do not give themselves long to recover. While the Mallrats try to repair the damage, Java hatches a dangerous plan. The Techno's want to rule the city – even if it costs lives. But then unexpectedly an old friend returns. And could an old enemy cause the next disaster?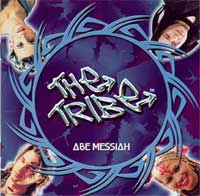 The Tribe Album Re-Mix!

September was the official release of the remixed Tribe Album. As well as all your favourite Tribe songs there's some fantastic new ones including Tribe Spirit, Reflections, and Urban Guerrilla that you're sure to love. The album is being released in Germany first and we'll let you know where else it will be release as soon as we can. Look out for it in your local music stores. You can also purchase it fromAmazon.de or the German Tribe Store