The New TomorrowThe first episode of The New Tomorrow screened on Seven in Australia on 17th September! Each Saturday another two episodes will screen from 11.00am to 12.00pm.

It will also be screening on Shake on FIVE in the United Kingdom on Sunday's from 2nd October at 11.05am!

The new website is now live so take a look and find out about this fantastic new series!http://www.thenewtomorrow.net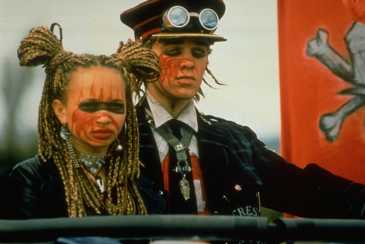 The Tribe in America!
The Tribe series has gone into syndication in America! This means that the series will be going directly to local stations for broadcast. The series is now screening all over America. CLICK HERE to visit the new website and find out which station is broadcasting near you! The USA site is full of series 1 information – http://www.thetribe.tv

Eyeboards.com
With our current internet problems we have lost some information from our bulletin board. We hope to be able to recover the files quickly and reinstate the original bulletin board but it may be that we will have to rebuild the board from scratch. We will know more in a couple of days. Meanwhile we have set up a temporary board for fans to chat on. Click here to visit the bulletin board.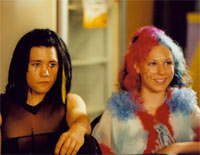 New German Tribe Book!
There's another German Tribe Book in the making!
Book 13 – Lex : Heart on Fire – follows Lex from the beginning where Ryan, Zandra and himself arrived at the mall. His advances on Zandra, Taisan, and the sad death and disappearance of them both.
Eventually Lex finds love a third time with Siva but again his love is taken away. Follow Lex through his rollercoaster life and see where he ends up…